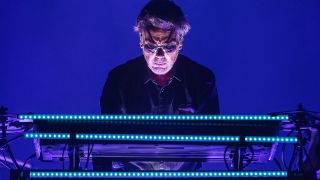 Article By Scott Munro – Jean-Michel Jarre has announced that he'll release a new album later this year.
It's titled Equinoxe Infinity and is the sequel to Jarre's 1978 album Equinoxe. It's set to arrive on November 16 – almost 40 years to the day since the original album launched
The cover was designed by Filip Hodas, which puts a fresh spin on the original cover artwork. Read more.